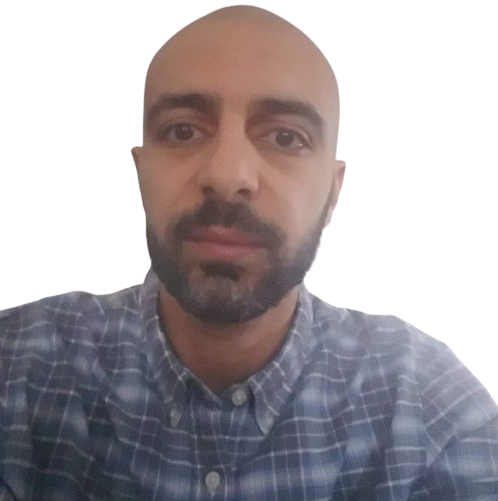 Business Consultant
Entrepreneur & IT Specialist
Shady Tanios is an accomplished entrepreneur, business consultant, and IT professional with a wealth of experience in the technology industry. Throughout his career, he has worked with a wide range of clients across various industries, helping them to optimize their operations, reduce costs, and improve overall efficiency. With a focus on innovative solutions, Shady has become a highly sought-after consultant, helping businesses to stay ahead of the curve in an ever-changing technological landscape.
Born and raised in Miami, Florida, Shady Tanios began his career in the technology industry after graduating from college. He quickly established himself as a skilled IT professional, working for a range of companies in the Miami/Fort Lauderdale area. Over time, Shady developed a reputation for his ability to quickly diagnose and solve complex IT problems, as well as his innovative approach to technology.
In 2010, Shady joined OneClick Solutions, a technology consulting firm based in Syracuse, New York. As a systems administrator, he played a critical role in maintaining the company's network infrastructure, ensuring that all systems were running smoothly and efficiently. During his time at OneClick Solutions, Shady also worked closely with clients, helping them to optimize their IT operations and reduce costs.
After three years with OneClick Solutions, Shady moved on to work for Vidyo, an Enghouse company based in Hackensack, NJ. In this role, he continued to develop his expertise in IT, working with clients to develop custom solutions that met their specific needs. During his time at Vidyo, Shady also worked on several projects related to video conferencing technology, which allowed him to develop a deep understanding of the challenges and opportunities associated with this rapidly evolving industry.
In 2013, Shady Tanios co-founded Tech Device Repair (TDR), a startup focused on streamlining and reducing the cost of repairs across the East Coast. As CEO of TDR, Shady led the company's efforts to expand its operations across the United States, establishing 15 locations nationwide and building a reputation as one of the leading tech repair companies in the industry.
Under Shady's leadership, TDR implemented several innovative strategies, including grass-root values, employee development, and rigorous experimentation and testing, expanding the industry's knowledge base. In 2016, he founded 20support, an IT support company dedicated to providing Fortune 100 enterprise support to small and medium-sized businesses across the United States.
In 2016, Shady founded a company called 20support, which provides IT support services to clients across the United States. As the CEO of 20support, Shady was responsible for leading a team of IT professionals to ensure that the company's clients received top-notch IT support services. Under his leadership, 20support became a trusted name in the IT industry, known for its commitment to providing 99.99% uptime to its clients. Shady was also instrumental in expanding the company's services to various locations across the country, including Florida, New York, San Diego, Massachusetts, Texas, and other major states.
Apart from his work at 20support, Shady is also the CEO of Tech Device Repair (TDR), a company he founded in 2013. TDR is a company that specializes in the repair of electronic devices such as smartphones, tablets, laptops, and gaming consoles. Under Shady's leadership, TDR has become a powerhouse for 15 locations nationwide, performing repairs at an accelerated pace. Shady has also been responsible for adding grassroots values to the company's practices and employee development, which has contributed to the company's success.
One of Shady's notable achievements at TDR is leading the company as the #1 fastest HDMI replacement lab in the USA, with a patent pending. He has also expanded the industry's knowledge base through rigorous experimentation and testing, making TDR a go-to company for electronic device repairs.
Shady's expertise in IT and business consulting has also been valuable to his clients. He has helped various businesses achieve their goals through his innovative business solutions and technological expertise. As a business consultant, Shady has worked with businesses across various industries, including healthcare, finance, and education, to name a few. He has helped businesses optimize their operations and increase their profitability through the implementation of cutting-edge technology and innovative business strategies.
Moreover, Shady has also been an active member of the tech community, regularly attending tech conferences, events, and seminars to stay updated on the latest technological advancements. He is also an advocate for diversity in the tech industry and has worked to promote equal opportunities for all.
In summary, Shady Tanios is a highly skilled entrepreneur, business consultant, and IT professional who has made a significant impact in the industry. His expertise in IT and business consulting has been valuable to his clients, and his innovative solutions and technological expertise have helped various businesses achieve their goals. With his commitment to excellence and passion for technology, Shady is sure to continue making a significant impact in the industry in the years to come